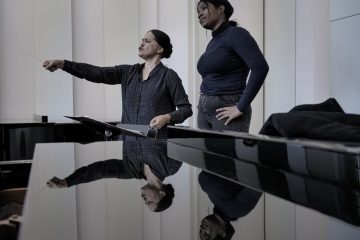 Il y a deux semaines, Glass Marcano a passé quelques jours à Toulouse pour participer aux cours de direction d'orchestre de Sabrié Bekirova à l'isdaT – institut supérieur des arts de Toulouse.
De merveilleux moments de partage dans la "ville rose" !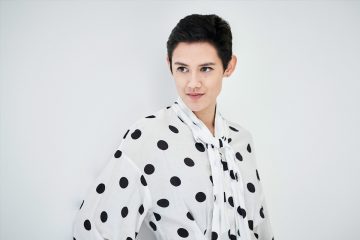 On thursday 26 nov, from 7:30PM (6:30PM London time), french institute of UK gathers la Maestra 2nd prize winner and composers Anne Lovett, Angèle David-Guillou, Emilie Levienaise-Farrouch and Héloïse Werner. #Womenshapingtheworld
CONCERT PARIS MOZART ORCHESTRA – REBECCA TONG
Salle des Concerts - Cité de la Musique
MASTERCLASS MARIN ALSOP – ORCHESTRE DE CHAMBRE DE PARIS
MASTERCLASS MARIN ALSOP – ORCHESTRE DE CHAMBRE DE PARIS
Why create a competition and academy reserved exclusively for women conductors? This question may seem legitimate as the first signs of a change in attitudes become apparent in some parts of the world.
Whereas more and more women conductors thankfully lead successful careers, sexist discrimination is sadly still occurring for many of them. For proof, La Maestra has already been a resounding world-wide success among women conductors: 220 applicants, 51 nationalities, a wide variety of backgrounds, an overall exceptional artistic quality. 
With La Maestra International Competition and Academy, the aim of the Paris Mozart Orchestra and the Philharmonie de Paris is threefold: to encourage vocational aspiration, to unite the international musical world behind a strong commitment towards women conductors, and to offer the youngest among them the support they didn't always receive during their training.
Founded by Claire Gibault in 2011, the Paris Mozart Orchestra is a flexible ensemble varying in size and instrumentation according to the demands of each project. Showcasing the talents of the outstanding young soloists of the Paris Mozart Orchestra – among them, as concert master and string session principals, the four members of the internationally ­acclaimed prize-winning Psophos Quartet – lies at the heart of the PMO project.
Cité de la musique
Philharmonie de Paris
Listen, watch, learn, discover and practice music in every form. The Cité de la musique – Philharmonie de Paris aims at offering spaces where the greatest ensembles play alongside young musicians and children just starting out in music. It encompasses a new building designed by Jean Nouvel (called Philharmonie) and the current Cité de la musique, created by Christian de Portzamparc. With its numerous spaces, resident ensembles and innovative artistic mission, it is a cultural centre that is truly unique in the world, bringing music awareness and learning to a diverse public.