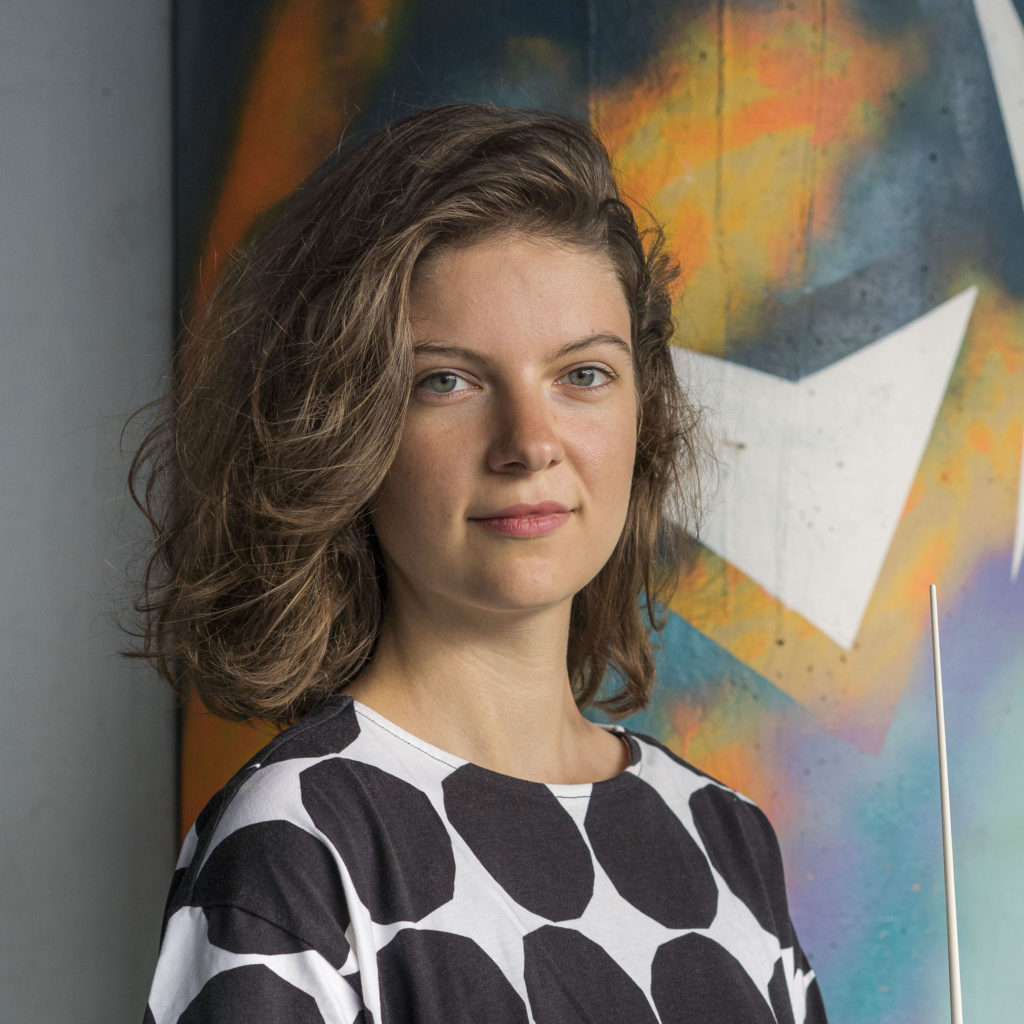 A rising star in the new generation of French conductors, Clara Baget has already collaborated with numerous French ensembles including the Ensemble Intercontemporain, l'Orchestre de Picardie, l'Orchestre de Normandie, and the Choeur Spirito. She has participated in masterclasses with Mikko Franck, Arie Van Beek, Bertrand de Billy, and Jean Deroyer. Noticed by Pascal Rophé, in 2021 she will make her debut with l'Orchestre National des Pays de la Loire as a guest conductor.
She began her journey in music by studying cello, and then piano and voice. In 2018, she received four First Prizes and a distinction from the Lions Club. In 2019, she joined the prestigious conducting studio of Alain Altinoglu at the Conservatoire National Supérieur de Musique de Paris.
That same year, she was nominated as assistant conductor of the Paris Mozart Orchestra, leading several social and artistic initiatives introducing classical and contemporary music to new audiences.
In 2021, she was invited by the Festival d'Aix-en-Provence to participate in the "Young Women Opera Makers" residency. She is the founder of the ensemble Les Éclats, of which she is the musical director.

Warning: Undefined array key 0 in /home/maestracnd/www/wp-content/plugins/elementor-pro/modules/dynamic-tags/acf/tags/acf-text.php on line 33

Warning: Undefined array key 1 in /home/maestracnd/www/wp-content/plugins/elementor-pro/modules/dynamic-tags/acf/tags/acf-text.php on line 33