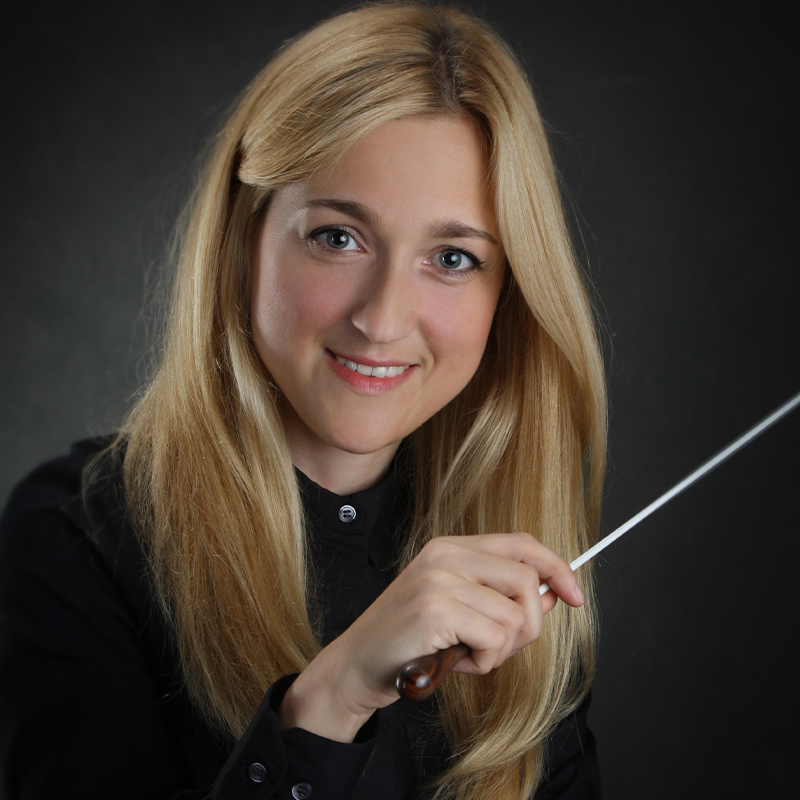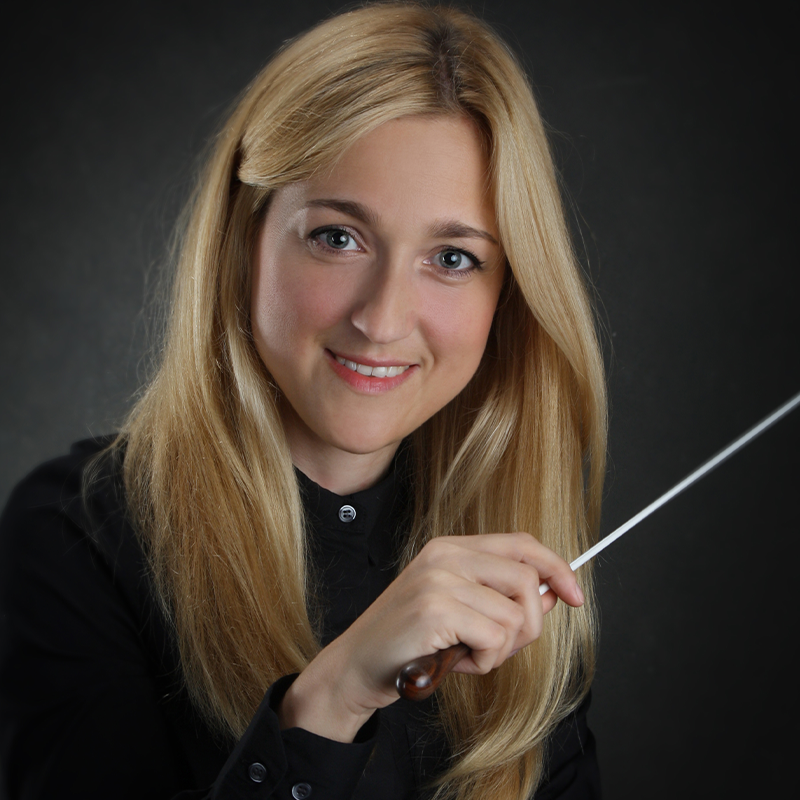 Joanna Natalia Slusarczyk
http://joannanataliaslusarczyk.pl/
The Polish conductor Joanna Natalia Slusarczyk is the Second Prize winner of the International Conducting Competition Jeunesses Musicales Bucharest in Romania (2018), and the Third Prize winner of the First European Union International Conducting Competition in Bulgaria (2018). In the same year she also won First Prize at the London Classical Soloists Conducting Competition in London, and she was awarded a Special Mention at the BMW International Conducting Masterclass and Competition in Portugal. 
In the 2018/2019 season Joanna was the Conductor-in-Residence at the Silesian Philharmonic in Katowice. In 2019 she was selected for the Peter Eötvös Foundation Mentoring Program in Budapest (2020/2021). She also participated in the prestigious Accademia Musicale Chigiana in Siena, Italy, where she was chosen by maestro Daniele Gatti to receive the Main Prize from the Siena Rotary Club.
Majoring in Symphonic and Opera Conducting in the class of maestro Mirosław Jacek Błaszczyk, Joanna graduated with honors from the Academy of Music in Katowice. She has conducted both in Poland and internationally: in the United States, Portugal, France, Great Britain, Norway, Iceland, Italy, Hungary, Israel, Russia, Bulgaria, Romania and Ukraine.
In 2019 she received the Main Prize of the Krakow county for outstanding artistic achievements. 

Warning: Undefined array key 0 in /home/maestracnd/www/wp-content/plugins/elementor-pro/modules/dynamic-tags/acf/tags/acf-text.php on line 33

Warning: Undefined array key 1 in /home/maestracnd/www/wp-content/plugins/elementor-pro/modules/dynamic-tags/acf/tags/acf-text.php on line 33