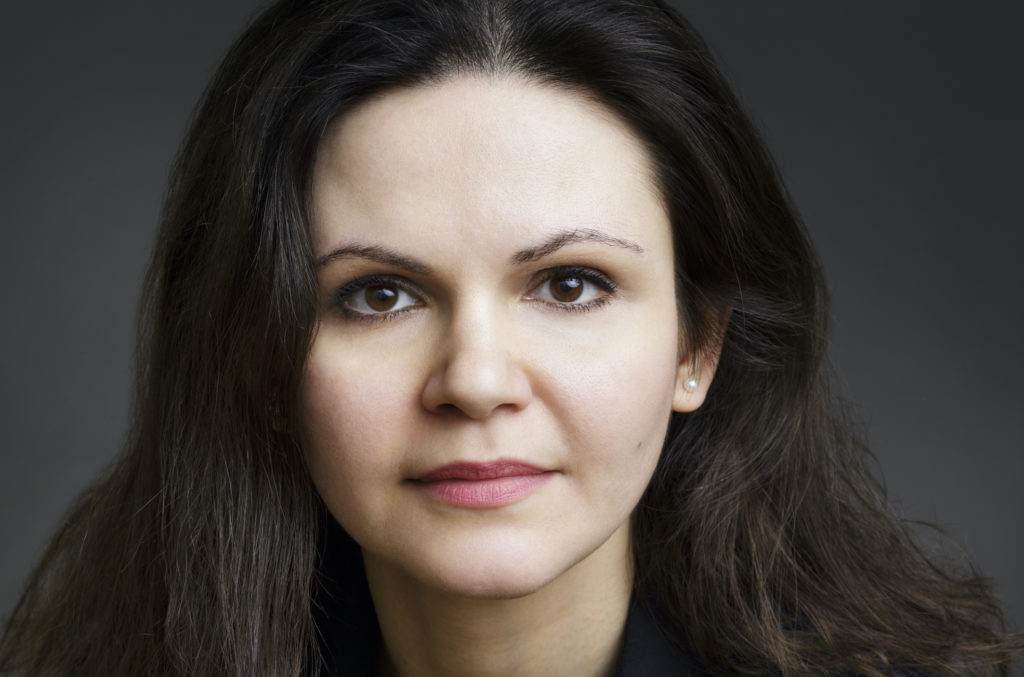 https://www.elenipapakyriakou.com/
The Greek conductor Eleni Papakyriakou completed her orchestra conducting studies at the University of Music and Performing Arts Vienna with professors Uroš Lajovic and Johannes Wildner, successors to Hans Swarowsky's teaching tradition.
Upon graduation she took over the chorus master's position at the Landestheater Niederbayern in Passau (Germany), where she currently also conducts numerous opera performances. In the meantime she was appointed chief conductor and artistic director of the Passau University Orchestra after her successful standing in at short notice for Mahler's First Symphony. Great symphonic works such as Scheherazade, Symphonie Fantastique, Bruckner's Nullte and Tchaikovsky's Fourth Symphony were performed in sold-out concerts. In May 2019 she began collaboration with the Akademischer Orchesterverein Wien.
During her studies she was assistant conductor at the Vienna International Opera Academy, taking over opera performances. She attended masterclasses with Bertrand de Billy, Fabio Luisi, Nicolás Pasquet, Karolos Trikolidis and Myron Michailidis, where the orchestra members chose her as one of the best participants. As a Tokyo Foundation scholarship holder she conducted an ensemble with musicians from New York, Paris and Vienna in a live broadcasted concert.
Eleni Papakyriakou also holds diplomas in musicology, composition and piano and is familiar with contemporary music, having conducted several world premieres.

Warning: Undefined array key 0 in /home/maestracnd/www/wp-content/plugins/elementor-pro/modules/dynamic-tags/acf/tags/acf-text.php on line 33

Warning: Undefined array key 1 in /home/maestracnd/www/wp-content/plugins/elementor-pro/modules/dynamic-tags/acf/tags/acf-text.php on line 33

Verdi La forza del destino
Schumann Concerto for cello in A minor op. 129
Bartok Divertimento
Debussy Prélude à L'après-midi d'un faune