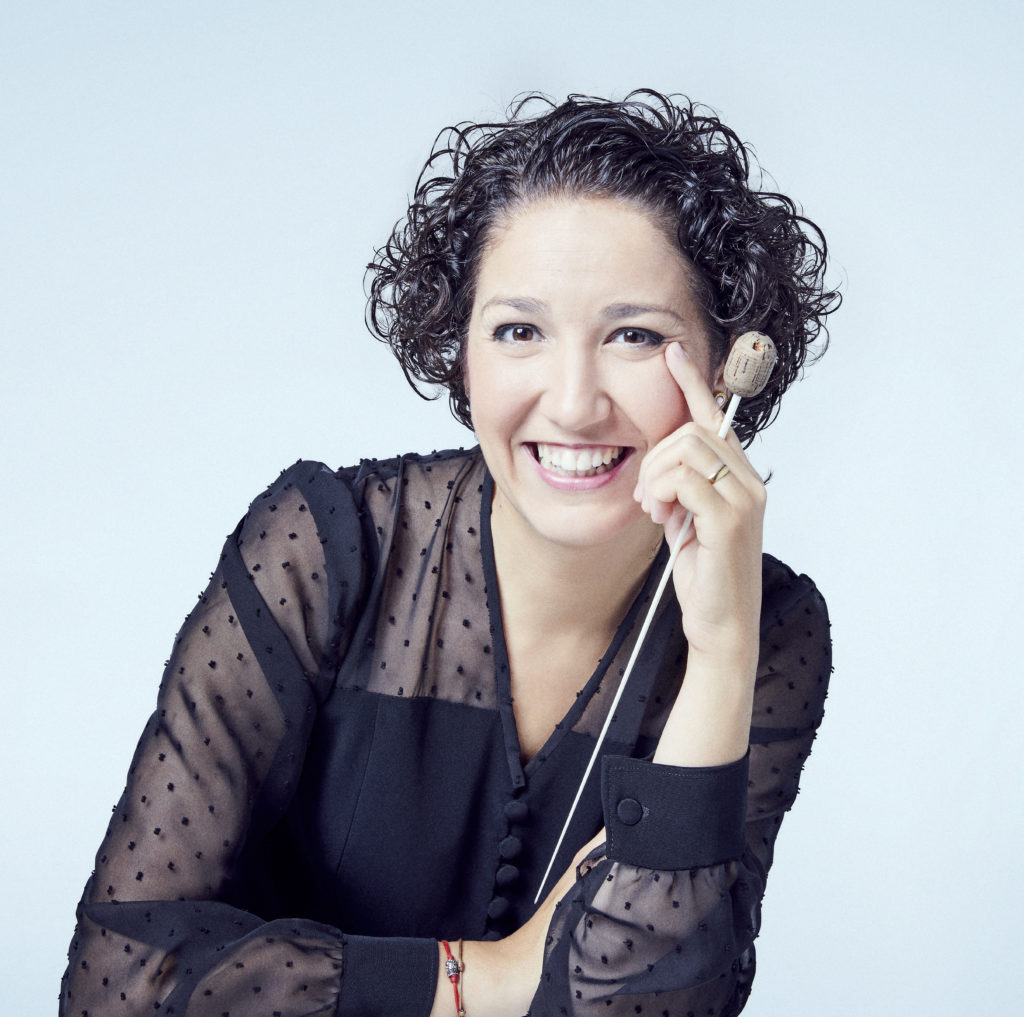 http://www.beatrizfernandezaucejo.com/en/
Beatriz Fernández Aucejo began her studies in the culturally vibrant city of Valencia, Spain – a place where the music band tradition has always thrived. She soon discovered a passion for orchestral conducting and expanded her knowledge by studying in Germany, Austria (University of Mozarteum) and Italy (Accademia Chigiana). She then began to move into the professional world and conducted the very best Spanish, Mexican and South Korean orchestras and wind bands.
Her work on the opera Turandot has showcased her attraction to the world of opera as did her work at the Ricardo Muti Italian Opera Academy, at Académie du Festival d'Aix-en-Provence and at the Palau de Les Arts. Her enthusiasm for twentieth and twenty-first century music has also led her to dig into the contemporary repertoire under Mr Arturo Tamayo in Switzerland.
She is able to balance her freelance career with a tenure as Music Director and conductor of the Orquestra Filharmònica de la Universitat de Valencia with which she has tackled a number of ambitious works. For this upcoming 2021/2022 season, she will be conducting the Orquestra Simfònica de les Illes Balears, the Orquesta de Extremadura and the Orquesta Sinfónica de Navarra.

Warning: Undefined array key 0 in /home/maestracnd/www/wp-content/plugins/elementor-pro/modules/dynamic-tags/acf/tags/acf-text.php on line 33

Warning: Undefined array key 1 in /home/maestracnd/www/wp-content/plugins/elementor-pro/modules/dynamic-tags/acf/tags/acf-text.php on line 33