The first La Maestra Competition was an overwhelming success leading to a marked improvement in the position of women conductors worldwide. So… why do a 2nd edition?
We commissioned a research to put things in perspective… and the results confirm the absolute necessity to continue to fight for gender equality in the classical music industry.
The inaugural La Maestra had an undeniable impact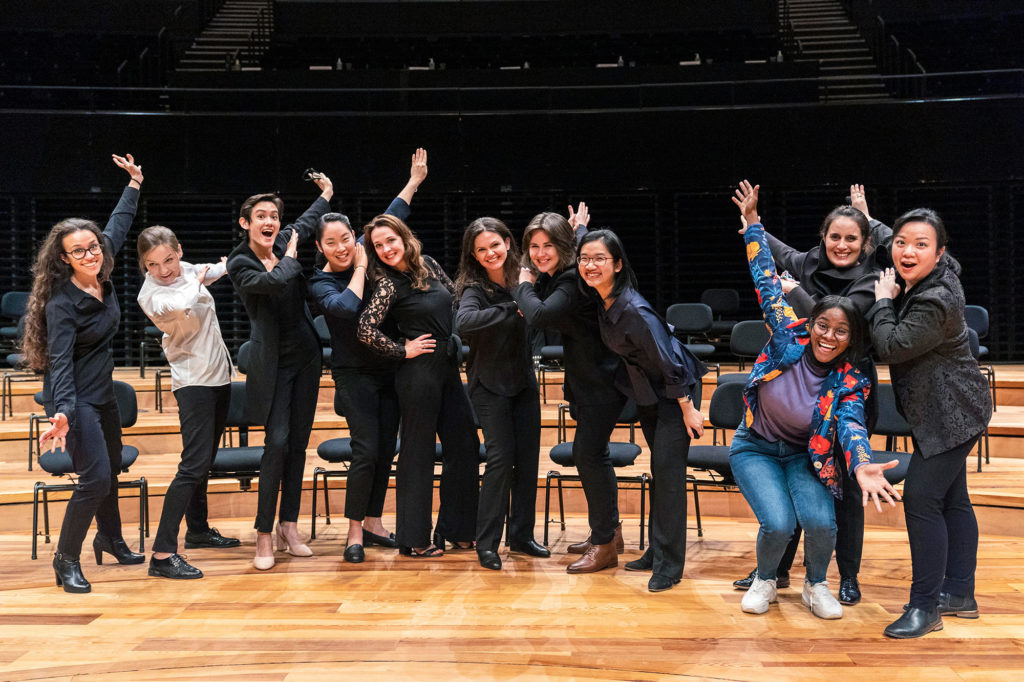 First of all, it was a springboard for 12 outstanding women conductors from all over the world.
In France, the situation improved spectacularly: there was an impressive increase of women at the head of permanent orchestras, from 2,7% in 2019… to 10,8% today!
In other parts of the world, encouraging signs have started to be noticed, like the nomination of Nathalie Stutzmann at the head of the Atlanta Symphony Orchestra in September 2022, or the invitation of Oksana Lyniv at the Bayreuth Festival in July 2021 – the first woman conductor in the festival's 145-years history!
Among the more than 200 applications for this year's La Maestra, there were 132 first-time applicants: a proof of the large number of women conductors worldwide who are waiting to be recognized professionally.
Despite a notable evolution in attitudes, the numbers gap between men and women orchestral conductors is still very wide. While only 4.3% of the world's orchestras were headed by women in 2018, the figure has risen only to 8% today.
Besides, the persistence of a glass ceiling can only be noticed, as the totality of those orchestras ranked as the best on the planet* are directed by men.
Things are beginning to change, but the fight must continue until gender equality is permanently etched into the international musical landscape.
La Maestra will continue to champion the cause with commitment and passion. 
LA MAESTRA
2nd edition of the International Competition for Women Conductors
3-6 March 2022 | Philharmonie de Paris
La Maestra is co-produced by the Paris Mozart Orchestra and Philharmonie de Paris.
*According to Gramophone Magazine and Bachtrack website
Data: research commissioned from Nathalie Kraft in December 2021